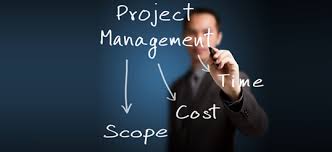 Contractors, Need help figuring your Man-Load on a project?
Give us a try, at Charter Estimating we use formulas that will take the stress out of estimating and allocation of man power. Learn how to correctly man load your projects to increase profits and lower your overhead!
Example:
Average Man-Loading
Number of estimated man-hours 2,910
Number of hours in a work day 8
Number of work days in one month 20
Number of months in contract 6
2910 (total hours) / 8 (hours in 1 day) = 364 work days
It will take one man 364 days to complete the contract.
The contract says the job shall be completed in 6 months.
6 (months) x 20 (work days in 1 month) = 120 contract days.
364 (days for 1 man) / 120 (contract days) = 3 men
The average man-load will be three men.
Charter Estimating is a professional electrical and pre-construction estimating company that offers long term and short-term estimating solutions for contractors around the nation. Whether you are looking for part-time, full-time, or more than one estimator, we are always here to help you further your company's goals. Get in touch with us today!